CE Certificate Bestlink Factory Multi Blade Marble Mosaic Cutter
Views:0 Author:Site Editor Publish Time: 2020-05-19 Origin:Site
CE Certificate Bestlink Factory Multi Blade Marble Mosaic Cutter

Specifications
1.Portable Automatic Mosaic Cutting Machine
2.For Cutting ceramic tile, sandstone, slate, granite and marble
3 Easy to use.
4.Competitive factory price.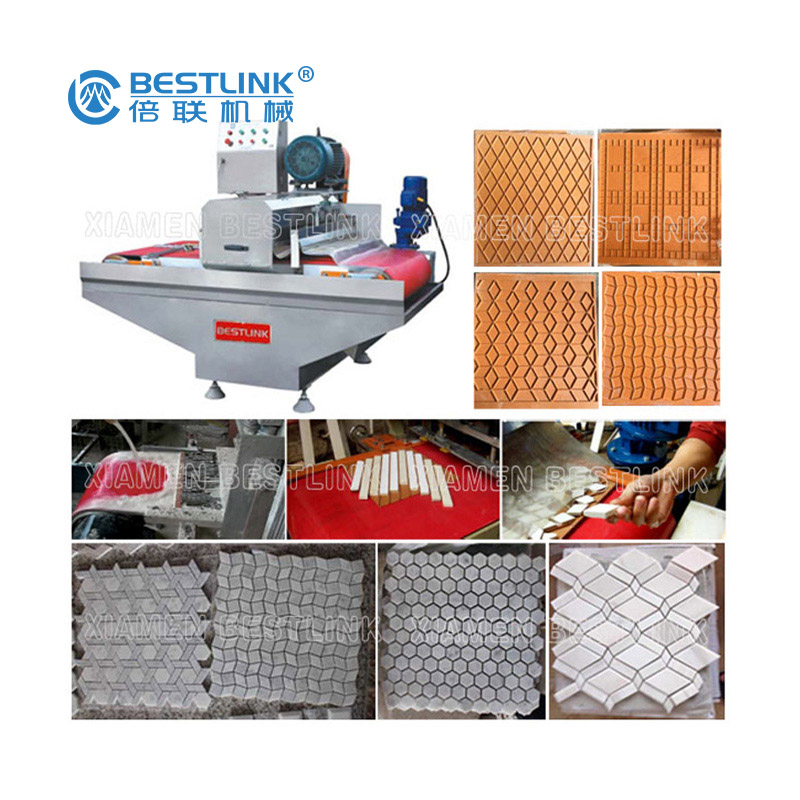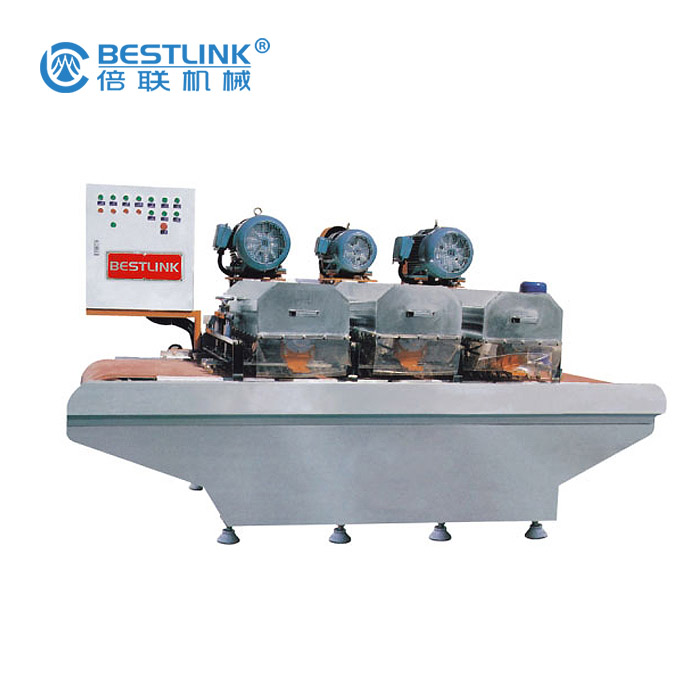 Products Feature
This machine is suitable for cutting polished tiles into high level mosaic with different size,
The cutting size of 10mmx10mm to the min , and any shapes as lozenge or hexagon etc.
And the face chamfer can be finished at the same time , without any extra processing manually.
With stable mechanical properties, it could press the cutting pieces well when cutting mosaic for small size, so that keep the small cutting pieces won't fly out ,with high efficiency and good quality.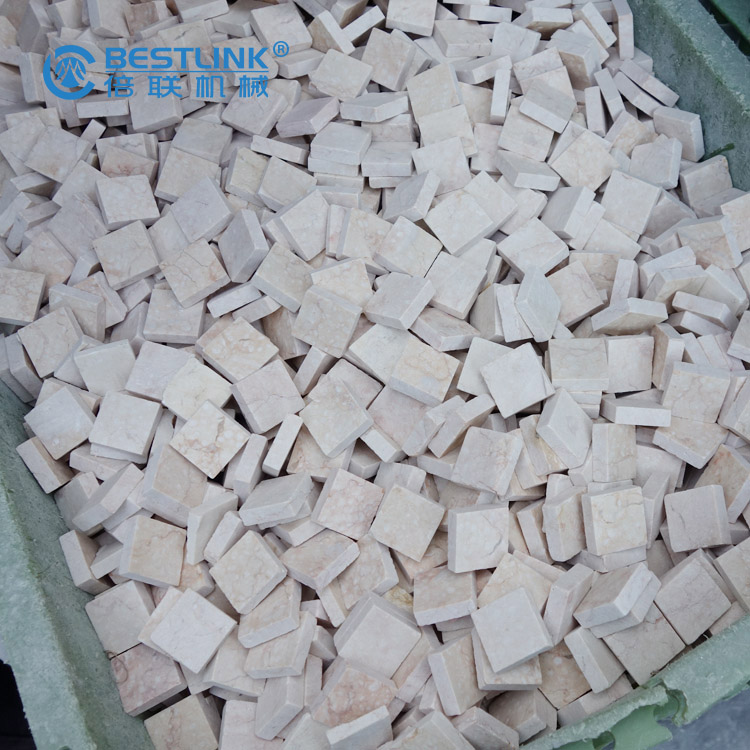 Main Technical Data
600 TYPE
Qty of cutting head
1 head
2 head
Diameter of cutting head
Φ150-300mm
Φ150-300mm
Width of processing
12-600mm
10-600mm
Speed of conveyer belt
1-5m/min
1-5m/min
Width of conveyer belt
621mm
621mm
Total power
16kw
33.5kw
Outer size
2.2x1.6x1.8m
2.3x1.8x1.8m
Total weight
1500kg
1957kg
800 TYPE
Qty of cutting head
1 head
2 head
Diameter of cutting head
Φ150-300mm
Φ150-300mm
Width of processing
12-800mm
10-800mm
Speed of conveyer belt
1-5m/min
1-5m/min
Width of conveyer belt
821mm
821mm
Total power
16kw
33.5kw
Outer size
2.3x1.8x1.8m
2.5x1.8x1.8m
Total weight
1700kg
2000kg