Blade for Stone Splitting Machine Like Steinex, Mec, Ts
Views:1 Author:Site Editor Publish Time: 2020-08-27 Origin:Site
Blade for Stone Splitting Machine Like Steinex, Mec, Ts
1.stone splitting blade teeth
2.suitable for Steinex, Mec, TS..
3.OEM and ODM
4.service life: 3000 hours
5. sharpen easily
OEM and ODM acceptable!

We are manufacturers of stone splitting machines, and also can provide these matched Splitting Blade Teeth. These teeth is also suitable for international famous brand splitting mahcine like Steinex, MEC, TS,etc...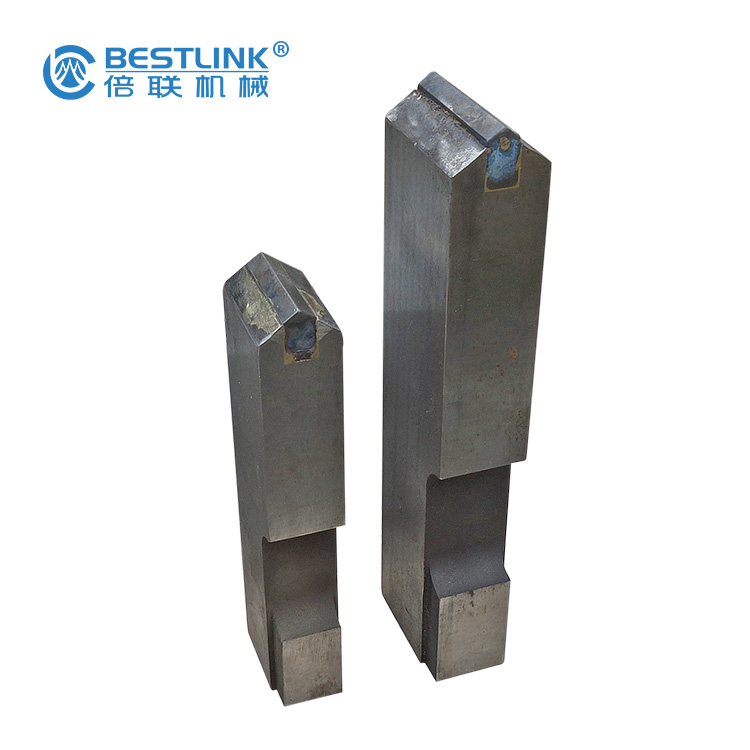 The specifications of normal types:

For 320T,200T,160T:
size: 49.0*17.3*10.0mm
weight: 0.14517kg/pc
For 100T,70T,40T,20T:
size: 39.5*16.0*10.0mm
weight: 0.09573kg/pc

These blades can be used for more than 3000 hours before any need of resharpening or changing.
And resharpening is very easy.